11&12 Shwe Inn Dein Pagoda & day rest ?>
11&12 Shwe Inn Dein Pagoda & day rest
This type of cactus is used in food all over Myanmar. It has a bitter and jelly taste.
Like in most third countries, the barber is one of the member of the family…
I love those two pictures! Here above, the woman are going to collect vegetables in the fields…
Most of the dirt around Nyaungshwe is of red color and in many places like this they come to collect it.
You can see that the wall of those houses are made of bamboo. It is a sheep material available everywhere. The way of construction is to cut the bamboo in slices and to knit it.
From the top of this hill (photo above), you can see those agricultural villages situated many times above the water…
Those pyramid shapes constructions are called Pagodas.
The pictures that you are now going to see are from Shwe Inn Dein Pagoda. This is truly a must see and I recommend you if you like those quind of places to also check for more on Google.
You can see in the Pagoda behind me that a tree has grown inside and outside of it;…
On the top of the hill there is a monastery (pictures below). Many pagodas have been renovated though charities and the amazing thing is to see that actually that about half of the donations are made by foreigners!
This picture was taken too show the amazing roof!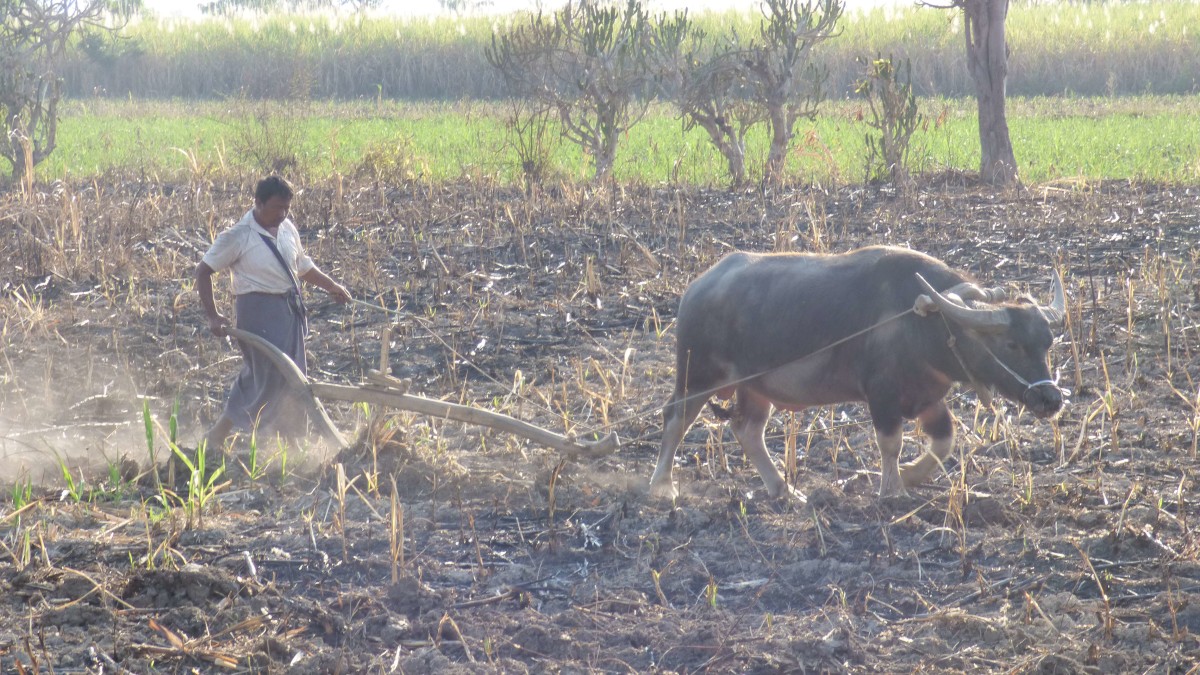 Travel in time! This picture is true!! Amazing to see how it was gone thousands of years and even today.
This is were the villager and any tourist can take a boat to go to the floating hardens (gardens made on top of the water to boost productivity)
Touring bicycle
Bicycle tour
Cycle tour
Nomad cyclists
Nomad cyclist
Around the world on a bike
Around the world on a bicycle
cycling around the world
Traveling by bicycle
Traveling around the world
Adventure
Water project Asia
Water project Africa
Water project donation
Bicycle water project