06-03 Bagan ?>
06-03 Bagan
Finally! I reached the magical Bagan!!
After a funny experience with the policy yesterday night because of putting my tent in the wild, it was time to take my bike and explore…Because this is a public blog and I am restricted on my opinion while in the courty, if any of you want to know more, please mention it on the comment below.
The Shezilon pagoda was my first stop on the way to the market. I have nothing to say, but to show you the images:
This image is very interesting! The monk is holding a bracelet for meditation. We all have seen something similar (but smaller) in Islam, but this is just to repeat some phrases like "good life, good life, good life….." and focusing on the task. Just a meditation tool.
the bazar of the old Bagan:
Those woman are selling those tissues as pants. As you may have observed in other photos or post of Myanmar, the local woman as well as men are dressing with them. The pants are actually quite rare around here.
This charming bazar is quite and in the shade. Perfect to take a brake from the afternoon hit (above 30 degrees at the moment)
This is a local game. I came to see what was happening when I heard some noise of excitement…
In the center are some shells and as it seems (because nobody could speak English), depending on the side they land the coca cola caps are moving also…They were really having some fun with this!!
Htilominlo Pagoda:
This picture was actually taken from a side building and an hidden entrance! Literally, if a local woman hadn't told me to go to that squire block of bricks (building) and enter inside the third Buddha statue room, I would have never found this hidden chamber That led to the top of the building just to offer you all those amazing pics…!
I love this pic
On top of this pagoda you could see almost all of Bagan! It was a marvelous place to enjoy the sunset and realize from above how huge is this place…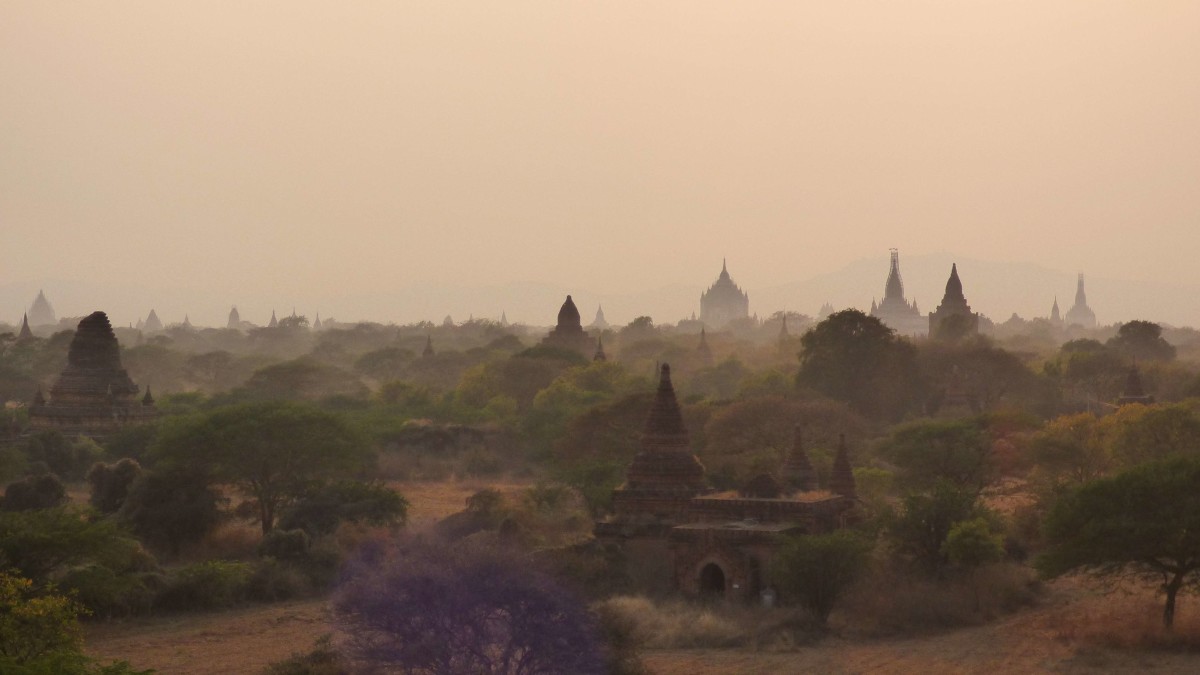 Amazing sunset!!!